U-2 SPYPLANES : What You Didn't Know About Them !
by David Reade - P-3 Publications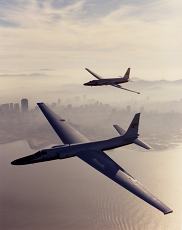 NASA Research U-2C and ER-2 Aircraft. Receiving its first U-2 Aircraft in 1971, NASA nearly duplicated every U-2 research project previously conducted by the Air Force research laboratories including; high-altitude micrometeorite collection, severe storms - lightning research, Ozone concentration measurement studies and tropical cyclone research support - NASA Photo
NASA U-2 Aircraft
By 1968, the US Air Force slowly began to privatize their organic research laboratories and to decrease its direct support of scientific research within its operational commands.
It was at this point that NASA, cognizant of the capabilities and contributions that the early Air Force research U-2 provided over the years, lobbied the US Government for the acquisition of its own U-2 research aircraft to carry on similar research.
In 1971, it was successful and NASA was granted authorization to operate U-2 Aircraft for scientific research purposes.
On June 3rd and 4th 1971, the NASA Ames research facility received two (ex-CIA) U-2C aircraft on permanent loan from the US Air Force, as high-altitude scientific research aircraft.
Fifteen years after it said that it was the U-2 aircraft program manager, and would be operating these new U-2 aircraft as scientific research tools, NASA finally received U-2 Aircraft for that very purpose.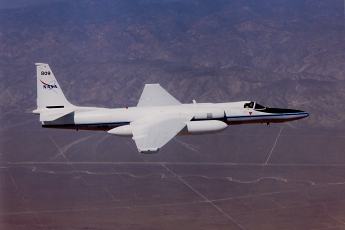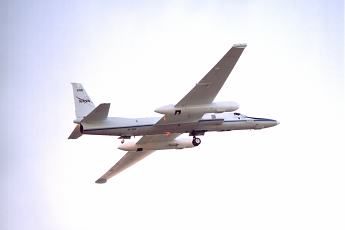 In 1989, the new Earth Sciences Research mission of the NASA ER-2 included confirming Ozone depletion (the Ozone hole) in polar regions of the earth. The ER-2 are also often research aircraft participants in joint hurricane research projects - NASA Photo
---
U-2 SPYPLANES : What You Didn't Know About Them ! continues here:
---
See a broken link or error, have a story or photo to add - please email the webmaster - - Page last modified 12/04/2011