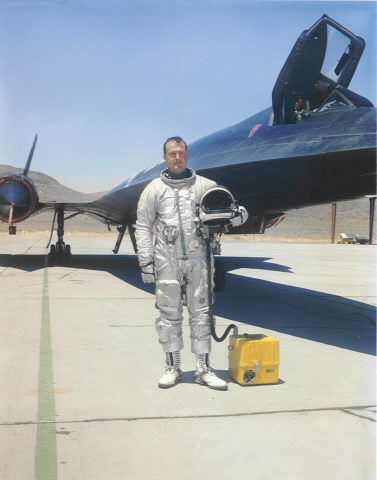 On 29 November 2011 BrigGen Dennis Sullivan was enshrined into the Wisconsin Aviation Hall of Fame at the EAA AirVenture Museum in Oshkosh, Wisconsin.
Born in Chippewa Falls, Wisconsin, in 1927, Brig. Gen. Dennis Sullivan is a 1950 Naval Academy graduate. In 1962, he was chosen for the Central Intelligence Agency's Project OxCart to pilot a Mach 3-plus A-12 reconnaissance airplane to replace the U-2. For five years he flew top-secret missions, including combat missions in "Project Black Shield" over North Vietnam to locate SAM sites. He returned to regular Air Force duties in 1968, accumulating 7,000 hours in dozens of aircraft.
General Sullivan holds the distinction of flying the only Blackbird surveillance, CIA A-12 or Air Force SR-71, to be hit by an enemy missile. During a flight on 30 October 1967, CIA pilot Dennis Sullivan detected radar tracking on his first pass over North Vietnam. Two sites prepared to launch missiles but neither did. During the second pass at least six missiles were fired at the OXCART, each confirmed by missile vapor trails on mission photography. Sullivan saw these vapor trails and witnessed three missile detonations. Post-flight inspection of the aircraft revealed that a piece of metal had penetrated the lower right wing fillet area and lodged against the support structure of the wing tank. The fragment was not a warhead pellet but may have been a part of the debris from one of the missile detonations observed by the pilot.
Awarded CIA Intelligence Star for Valor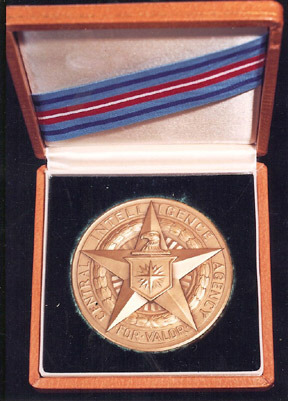 Click here for more about BGen Sullivan
BGen Sullivan's Induction Photo